What is Puppet Enterprise?
In computing, Puppet is an open-source software configuration management tool. It runs on many Unix-like systems as well as on Microsoft Windows, and
includes its own declarative language to describe system configuration.
Puppet Enterprise is a complete configuration management platform that gives you both task-based and model-driven automation in a single solution. It ensures consistency across your containers, VMs, and bare-metal servers by defining your infrastructure as code, whether you have a 100 or 100,000 nodes in the cloud, on-premise data centers.
Puppet Enterprise Video Tutorial What is Puppet?
Puppet Architecture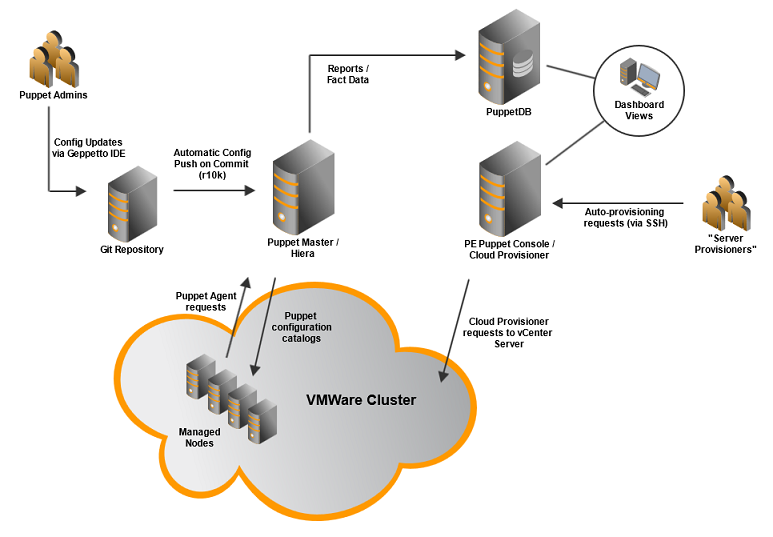 How Install Puppet on Centos, RHEL Linux 
Reference
What is Puppet Enterprise?
https://puppet.com/products